Top 10 One Minute or Less iPhone Apps
In a recent short post on iPhonematters.com, writer Chris Howard asks, "Where does the iPhone rate in your technology hierarchy?" His question got me to thinking about the most useful applications I use on my iPhone, and how those applications have caused me to push my laptop to the side. These applications take less than a minute to input or retrieve data when I'm out and about, and are among the most practical applications beyond the default ones that come installed with the iPhone.
The links inlcuded in this list link to the iTunes Store. Many of the applications are free.

1. Spend: I reviewed it a couple of weeks ago. Great way to monitor my budget for certain items. Inputing data takes about 15 seconds.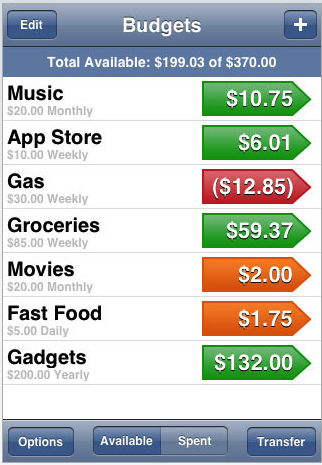 2. Instapaper: This is the best application for accessing articles that you have downloaded and saved from your web browser. You can download those articles to Instapaper on your iPhone or iPod touch and read them quickly since the application strips away all the graphics and ads associated with the saved article. And because of the tilt scrolling feature, reading articles can be done in less than a minute.

3. Amazon.com: With this Amazon application on my iPhone, I can simply check any item, especially a book or gadget, that I'm considering for purchase. With the typical 30% savings that I get on Amazon products, I'm hard-pressed to pay for the higher priced store item.

4. Gas Gubby and Milog: With these applications, I finally have a great way to keep track of my business miles and automobile repairs. Before these applications, tracking miles was hit and miss for me, and sometimes guessing. If I don't want to track my miles using the odometer in my car, I use the iPhone map to get the number of miles to a destination, and then simply input that data into Milog. Input done in under a minute.

5. AIM: This is my messaging service of choice. I send SMS messages for free with AIM, saving the $5 or more for the AT&T service.

6. Zenbe: Zenbe is simply a list-creation application. I use it in under a minute to check various job related needs, e.g. photography equipment list.
7. Shazam: This is one of the most popular applications on the iPhone store. With Shazam, you can find out the title and artist of almost any song on the radio. I'm still amazed by how fast it can retrieve the data about—in under a minute. As the song is playing on your radio, hold your iPhone or iPod touch up to a speaker and allow Shazam to hear it. Afte about 10 seconds, Shazam starts doing the search and gives you back the data, sometimes even a link to the iTunes Store or other music site.

8. Fandango and Flixster: I don't go to the movies much these days, but I like watching previews of movies that I might later watch on DVD. These two apps are simply great to use while waiting for kids at school or right before going to bed.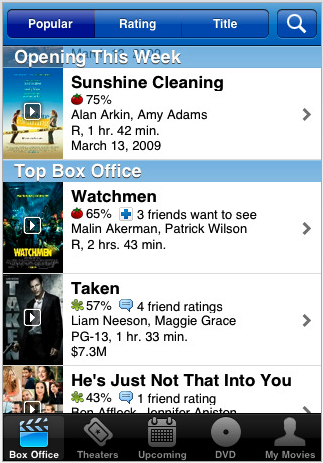 9. iTalk: Excellent audio recorder application that should come with the iPhone by default. Don't have pen or paper to jot notes? Use iTalk to quickly speak what's on your mind. I've also used it to record my son reading his books in bed.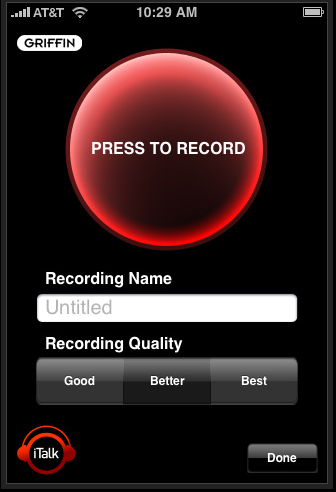 10. Flickit: Occasionally I like to update my Flickr photostream with pics from my iPhone. Flickit helps me do that in less than a minute.

There are of course several other applications that come installed with the iPhone—Mail, Address Book, iCal, etc.—that I also access in under a minute. The iPhone may not be the great enterprise device that it could be, but it's serving my needs so far very well.